Knysna Timber Route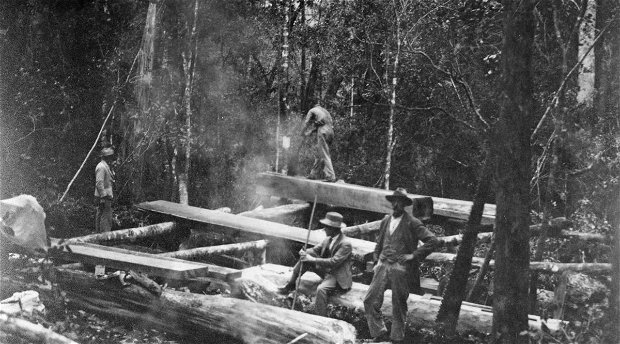 Discover the history of timber in Knysna - and the forests and products that created the local economy
The Knysna Timber Route covers the Lakes District of the Garden Route: from Island Lake near Wilderness in the West, to the Garden of Eden, about 10 km east of Knysna.
The route takes the form of a self-drive tour using an illustrated and easy to follow map researched and written by Margaret Parkes, the doyenne of local historians, and sponsored by her family's sawmilling company, Geo Parkes & Sons.
The map provides tantalising snippets of information about features of the local timber economy - such as:
The famous Big Trees of the area (the 800-year-old Woodville Giant Yellowwood north of Hoekwil, for example);

The local lakes and lagoons;

The Seven Passes Road - the historic and scenic back-country route from Knysna to George;

Walks and hikes you might like to explore;

Some of the landmark buildings in Knysna;

The Millwood gold rush in the Knysna forests in the late 19th Century;

Knysna's maritime history, etc.
With photos and descriptions of iconic species - stinkwood, yellowwood, white pear, hard pear, and ironwood - this glossy, full-colour publication would be a great companion on any meander through the Knysna forests. And you'll want to keep it as a souvenir of your visit when you're done. 
The route map is available from the tourism information office (41 Main Street) - or
Download the map (.pdf, 1.8MB) here: