Knysna Historical Society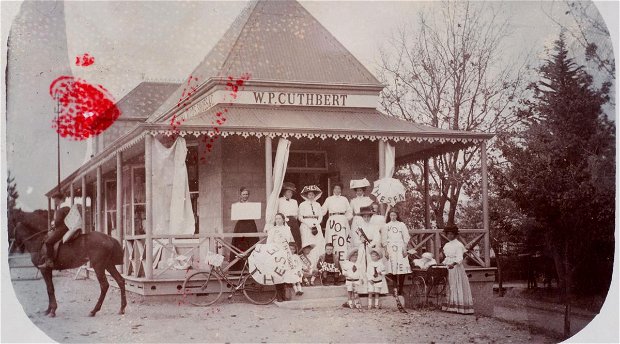 The Knysna Historical Society aims to protect our heritage buildings and historic sites
The Knysna Historical Society aims to protect our heritage buildings and historic sites. Amongst other things, it encourages and assists local historical research, hosts presentations by experts on matters of historical interest, and arranges group outings for members to places of historical and heritage interest.
The Knysna Historical Society was established in 2002, but its roots go back to the old Friends of Millwood House, an association founded in the early 1970s to preserve and protect historical records and artefacts of old Knysna.
Open Plaques
The Knysna Historical Society supports Open Plaques, which uses commemorative plaques to document the historical links between people and places as recorded by local people.
Open Plaques has been described as "the museum of the streets." It is "a community-based project which catalogues, curates, and promotes commemorative plaques and historical markers (often blue and round) installed on buildings and landmarks throughout the world."
List of Open Plaques placed by the Knysna Historical Society: openplaques.org
Contact the Knysna Historical Society via their web site: www.historycape.co.za
The Knysna Historical Society is an independent, member-driven organisation.