The Old Gaol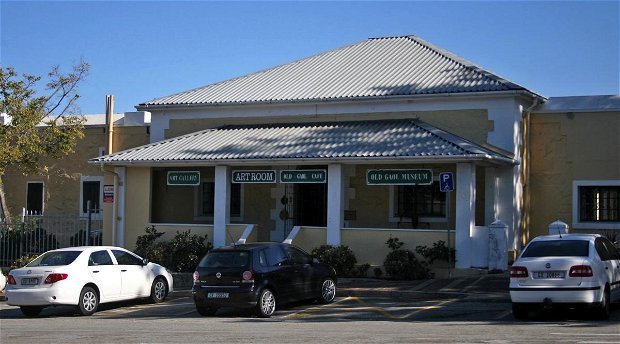 Visit the Old Gaol for our maritime history and ships models displays, our angling museum - and the story of how a local scientist identified a fish we thought had died out with the dinosaurs!
The Old Gaol - used as a prison from 1859 till the 1980s - now houses our maritime and angling collections, old maps and ships models, and the Green Chefs Café. It's also an art centre - and it loves getting visitors.
Please follow the links below for details about the building and its various displays.
Find the Old Gaol, Knysna
Corner of Queen Street and Main Road, Knysna (Opposite St. George's Church and the Royal Hotel)
Latitude, longitude: -34.036145, 23.050784
Old Gaol Knysna