Rooted in Time self-drive forest tour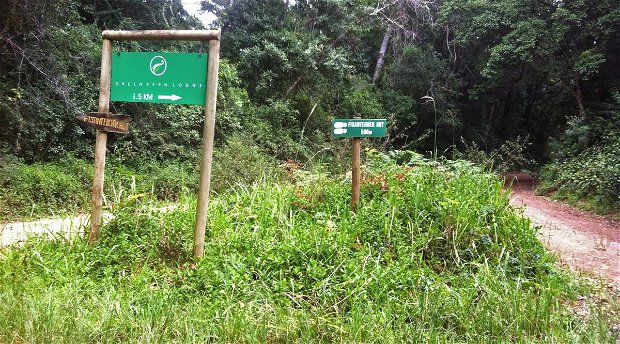 Self drive route through the Knysna forests - suitable for passenger cars and 4x4s
The unfenced Garden Route National Park - South Africa's bold experiment in open-access conservation - launched this self-drive tour of the Knysna forests back in 2016. 
The tour follows a route via displays and sign boards (see gallery) in the forests north of Knysna, concentrating in the Gouna/Kom-se-Pad/Diepwalle area in the foothills of the Outeniqua Mountains.
Woodcutters, elephants, narrow-gauge steam trains, hunter-gatherers, the people of the honey – all romping through the leafy undergrowth and sunny glades of our culture and our past, and giving the Knysna Forests a mythical, magical quality that's unmatched anywhere in South Africa.
Signboards at ten points (including one museum) along the route explore the history and natural history of the area through stories, making it possible for visitors to experience the forests on a level that's often only accessible to people who've known the area all their lives.
Collect your printed 'Rooted in Time' map from the Garden Route National Parks (SANParks) offices on Thesen Islands, Knysna, or download it here: