Parkes Shop: our forestry heritage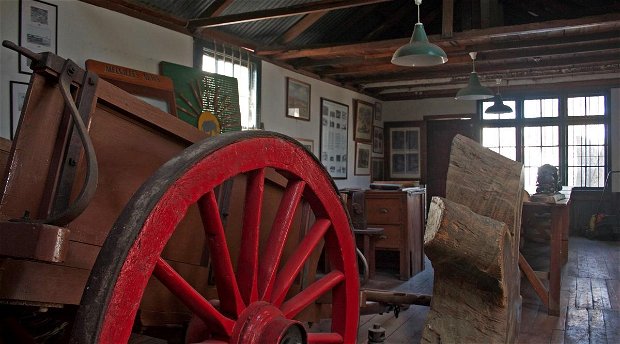 Visit this old shop (dating from the early 1900s) for our exhibition about the history of the timber industry in Knysna
The Parkes Shop - behind Millwood House in Queen Street - houses displays about the history of timber in Knysna. Here you'll find stories about the woodcutters, the timber merchants, the trees of the forest, etc. 
More info below
Please see the links below for stories about the Knysna Forests and the people who worked in them in the 19th and early 20th Centuries. 
Find us
Parkes Shop (behind Millwood House), corner Queen Street & Clyde Street, Knysna
Latitude, longitude -34.037275, 23.050865
From Knysna Central: drive eastwards on Main Street towards Plettenberg Bay. Turn right into Queen Street at the stone church (St. George's Anglican Church); you'll find Parkes Shop behind Millwood House on your left on the corner at the T-junction. Enter via Millwood House.
Knysna Museum hours
Mondays to Fridays: 9.00 a.m. to 4.00pm
Saturdays: 9.00 a.m. to 12.00pm
Museum contact
Telephone: +27 (0)44 302 6320